People/Leadership
Dr. Steven Fang, PhD MBA
Executive Director
Dr Fang is founder of Invitrocue, partner at Clearbridge Accelerator and was the Group CEO of CordLife Ltd. He has been awarded with the World Economic Forum Technology Pioneer Award, Ernst & Young Entrepreneur of the Year for New Enterprise, Spirit of Enterprise and the Asia Pacific Entrepreneurship Award's Outstanding Entrepreneur Award.
Dr Fang has over two decades of experience in building biotechnology and life sciences companies. Dr Fang was the Group CEO of CordLife Ltd, which he founded in May 2001; the company has since grown with operations in Singapore, Hong Kong, Jakarta, Indonesia, Kolkata, India, and Australia. CordLife was listed on the Australian Stock Exchange in 2004 and spun off a separate entity in 2012, which subsequently was listed on the Singapore Stock Exchange. Prior to CordLife, Dr Fang held various management positions in Becton Dickinson, Baxter Healthcare and Sterling Pharmaceuticals (now part of GSK).
Mr. Martin Bach, MBA
Vice President, Operations
Mr. Martin Bach has more than 20 years of experience directing employees in multinational companies. Mr. Bach has led these companies through start-up, survival, turnaround and growth modes. He has spent decades in the medical industries. His understanding of both domestic and international businesses and global distribution channels encompasses manufacturing, wholesale, direct sales and joint ventures. Among his significant previous roles, he served as Managing Director of a German based healthcare and medical device company. An entrepreneur by heart, he then founded his own Company with a dedicated presence in Abu Dhabi, where he gained valuable knowledge on doing business and building relationships in the UAE regions.
Mr. Bach holds a Master of Business Administration, International Marketing from the Berufsakademie in Ravensburg (Germany).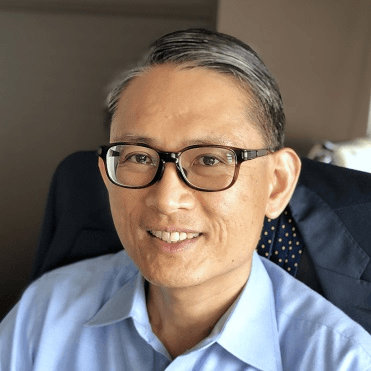 Dr. Sunny Tan, PhD
Senior VP, Scientific Affairs & Business Development
Dr Sunny Tan is Senior VP, Scientific Affairs & Business Development of Invitrocue. He was previously Scientific Director of an Australian weight and metabolic health management company, Metabolic Health Solutions. Prior to that, he was Managing Director of HerbalScience Singapore. During his career, Dr Tan has commercialized biomedical technologies as Vice President of Biomedical Sciences at Exploit Technologies, the technology commercialization company for A*STAR Singapore, and financed innovative, early stage biomedical companies as Associate Director of Biomedical Sciences at Singapore's government investment holding company Temasek Holdings, where he was the first member of the biomedical sciences global investment team.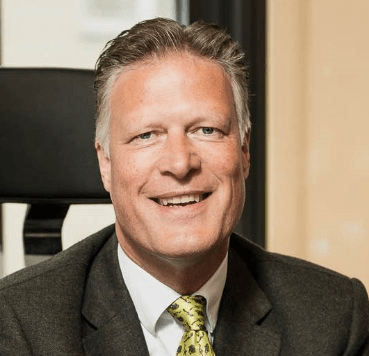 Dr. Andreas Lindner, PhD
CEO of Invitrocue Europe AG
Dr Lindner is a senior executive with significant global experience across a range of industries including healthcare and technology. He was a founding partner of global healthcare company Medi-Globe, a supplier of equipment and services for minimally invasive surgery and urology, as well as hospital supplies. His experience also includes establishment of a private venture capital business, which invested across industries including technology, new media and internet. Most recently, Dr Lindner founded health complete GmbH, a material supply company specializing in highly efficient and biodegradable cleaning product. Dr Lindner has a PhD (Business) from Ludwig-Maximilian University of Munich.
Ms. Jamie Khoo Gee Choo
Non-Executive Director
Ms Khoo has a Master of Business Studies and is a fellow member of the Institute of Singapore Chartered Accountants. Ms Khoo has over 20 years' experience in accounting and corporate finance and extensive experience in company funding, investment evaluation, due diligence and structuring.
Prof. Hanry Yu
Non-Executive Director
Prof. Hanry Yu is a Professor of Physiology at the Yong Loo Lin School of Medicine in the National University Health System (NUHS) Singapore. He is also a Group Leader of Tissue Engineering at the Institute of Bioengineering and Nanotechnology with the Agency for Science Technology and Research (A*STAR) Singapore; Director of the Microscopy and Cytometry core facilities in NUHS; Principal Investigator at the Singapore Mechanobiology Institute. From 2008-2014, Prof Yu was a visiting professor of Mechanical and Biological Engineering at the Massachusetts Institute of Technology, USA. Prof Yu is also co-founder of lnvitrocue Pte Ltd and Chairman of the Group's Scientific Advisory Board. Prof Yu has no directorship in other listed companies.
Ms. Ng Ee Ting
Non-Executive Director
Ms Ng has a Bachelor of Science with Honours and over 10 years of research experience in the fields of developmental and evolutionary biology. Ms Ng specialises in a wide range of experimental techniques in molecular biology, histology, tissue culture (including stem cells), microbiology and molecular diagnostic science. Ms Ng also has expertise in laboratory management and cosmetic science formulation. Ms Ng has no directorship in other listed companies. 
Dr. Gary W. Pace
Non-Executive Director
Dr. Gary W. Pace is a seasoned biopharmaceutical executive with over 40 years of experience in the industry. He has co-founded several early stage life science companies, where he built products from the laboratory to commercialization.  Dr Pace has contributed to the development of the biotechnology industry through honorary university appointments and industry and government committees.  In 2003 awarded a Centenary Medal by the Australian Government "for service to Australian society in research and development", 2011 Director of the Year (corporate governance) by the San Diego Directors Forum.  Currently Dr. Pace is also a Director of Pacira Pharmaceuticals Inc (NASDAQ: PCRX), Simavita Ltd (ASX: SVA) and Antisense Therapeutics (ASX: ANP)  and several private companies.  Dr. Pace holds a B.Sc. (Hons I) from the University of New South Wales and a Ph.D. from the Massachusetts Institute of Technology where he was a Fulbright Fellow and General Foods Scholar.
Prof. Narayanan Gopalakrishna Iyer
Chair, Medical Advisory Board
Dr. Gopal lyer is a Head and Neck surgeon in National Cancer Centre and Singapore General Hospital and a Head and Senior Consultant at SingHealth Duke- NUS Head and Neck Centre. He has extensive experience in the surgical management of head and neck cancers, as well as surgery for benign diseases in the head and neck (including thyroid, salivary gland and skin lesions). He performs complex resections and reconstructions of cancers involving the oral cavity, oropharynx, larynx, hypopharynx, nasopharynx, paranasal sinuses and neck. He is actively involved in research and leads a number of research programs that aim to determine prognostic factors in oral cancers, identifying the cause of head and neck cancers in young people and development of novel therapeutic strategies in treating these cancers. Dr. Gopal Iyer graduated from National University of Singapore (1998). He subsequently went on to complete a PhD in molecular carcinogenesis at the University of Cambridge. He trained as a General surgeon at Singapore General Hospital and then went on to two separate head and neck surgical fellowships at Sydney Head and Neck Cancer Institute at Royal Prince Alfred Hospital, Australia and Memorial Sloan-Kettering Cancer Centre, New York, USA. At Invitrocue, Dr Gopal lyer provides insights in clinical uses and perspectives in adoption of in vitro experimental patient-derived models for head and neck cancers.
Prof. Chng Wee Joo
Clinical Advisor
Professor Chng is the Director of the National University Cancer Institute, Singapore (NCIS).
Prof Chng obtained his medical degree from the University of Leeds, UK, and did his internal medicine residency in the United Kingdom. Fellowship training in haematology was completed in Singapore before he obtained an A*STAR international fellowship (2004) to go to the Mayo Clinic for a research fellowship in multiple myeloma genetics. His current research is very translational and involves the use of high-resolution global genomic technique to understand biology, identify drug targets, understand drug resistance and improve disease prognosis in haematological malignancies, with the aim of improving patient's outcome and personalizing treatment.
At Invitrocue, Prof Chng provides an updated and pragmatic view of the methodological processes and implementation considerations in the clinical adoption of in vitro experimental patient-derived models for multiple myeloma and lymphoma.
Dr. Alex Matter
Pharmaceutical Advisor
Dr Alex Matter is CEO of the Experimental Therapeutics Centre since April 2009 and since January 2012 CEO of the newly created D3 platform, A*STAR, Singapore. Previously, he had spent five and a half years as Director of the Novartis Institute for Tropical Diseases (NITD), from October 2003 to February 2009. Prior to this role, Dr. Matter was Global Head of Oncology Research for Novartis Pharmaceuticals Corporation. Dr. Matter played an important role in the success of several anticancer drugs, including Gleevec/Glivec® and more recently, Tasigna®, building and leading the teams that discovered these and several other anticancer drugs as well as one HIV protease inhibitor (Reyataz®) that is marketed by another company. Dr. Matter received his medical degree from the University of Basel. He also had fellowships at the Swiss National Science Foundation and the Swiss Academy for Medical Sciences. He has published more than 100 scientific articles and several book chapters in the area of oncology and haematology. He is emeritus Professor of the Medical Faculty of the University Basel and an Honorary Adjunct Professor of the Department of Pharmacology, Yong Loo Lin School of Medicine, National University of Singapore. He is a member of the American Association for Cancer Research, and member of the Board of Curiox, a Singapore-based start-up company. He is also a chair/member of several Scientific Advisory Boards. He is an elected member of the Swiss Academy of Medical Sciences. Dr. Matter is the recipient of the Life-time Achievement Award from IBC Life Sciences, the 13th Warren-Alpert prize and the AACR-Bruce F. Cain Memorial Award. Recently he was awarded the 2013 Szent-Györgyi Prize from the US National Foundation for Cancer Research.
Prof. Dr. Christian Peschel
Clinical Advisor
Professor Peschel (b. 1950) conducts research in the field of hematology and tumor biology. The goal of his research is to develop the basis for individualized, goal-oriented treatment plans for patients with leukemia and cancer through a better understanding of the cell biological and molecular basis of tumor disease. The disease models at the centre of this fundamental and translational research include acute and chronic leukemia and tumor disease of the lymphatic system (non-Hodgkin's lymphoma). Professor Peschel studied medicine at the University of Innsbruck where he acquired his postdoctoral teaching qualification (habilitation) in 1989. From 1985 -1987 he worked as a research fellow in the USA at William E. Paul, Laboratory of Immunology, at the National Institutes of Health. From 1990 – 1997 he was the senior physician (C3 Professor) at the University Clinic in Mainz. In 1997 he was appointed to the newly established chair within the TUM School of Medicine specializing in hematology and internal oncology.
Dr. Stefan Paepke
Clinical Advisor
Dr. Paepke is the current Head of Interdisciplinary Breast Center of Women's Hospital Technical University Munich, Germany, since July 2018. He has also been serving as a member of the Advisory Board in the German Breast Group since 2009, and has been Chair of the International Society for Breast Endoscopy (Axilla) since 2004, as well as Chair of the Society of Minimal Invasive Intervention in Senology since 2002. He was the Senior Gynaecologic Oncology/Senology Physician at Women's Hospital, Charité Campus Virchow in Berlin from 2001 to 2002, and was the Medical Resident for Gynaecology and Obstetrics at Charité Berlin, Germany, from 1991 to 1999. He is a member of the German Society for Ultrasound in Medicine (DEGUM), the German Society for Gynecology and Obstetrics, the International Society for Chemoprevention of Cancer, and several other oncological societies.
Prof. David Waugh
Clinical and Scientific Advisor
Professor David Waugh is currently the Professor and Head of School, School of Biomedical Sciences at Queensland University of Technology. He was most recently the Director of the Centre for Cancer Research and Cell Biology (CCRCB) at Queen's University Belfast and Professor of Molecular Oncology and Therapeutics, with a primary research interest in understanding how inflammatory signals contribute to the initiation and progression of prostate cancers. Prof. Waugh has published more than 100 articles and has participated in various research projects including clinical trials in the treatment of solid tumours and prostate cancer progression. Aligned with his current research focus, Prof. Waugh will provide guidance on prostate cancer as a Senior Advisor to Invitrocue.