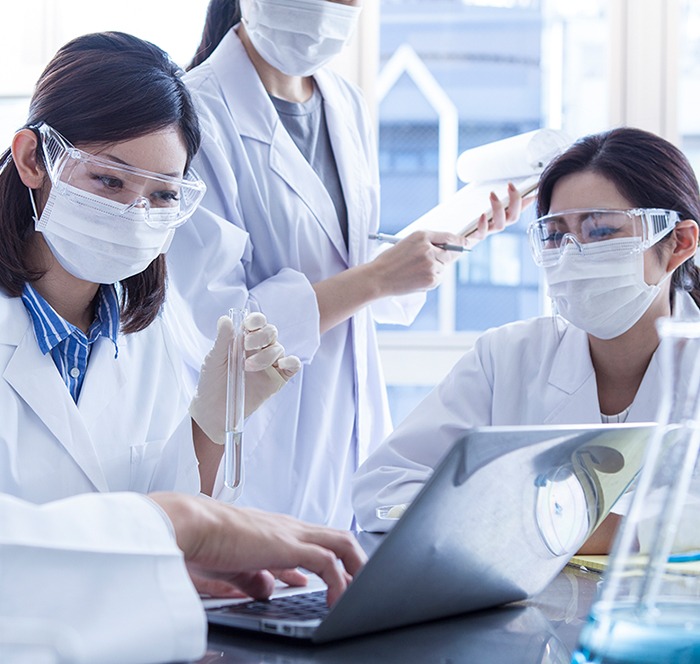 About Invitrocue
Invitrocue is a world-class innovative life sciences company
that specialises in developing ground-breaking 3D cell-based models derived from liver and tumour tissues.
Our proprietary testing methods provide valuable insights into liver toxicology, infectious diseases and oncology.
By enabling assessments of the best ways for drugs to be developed, we impart to the industry valuable knowledge in creating better, faster and more affordable disease treatments, working towards the company's goal of creating a healthier society by providing patients with the best possible care.
Our business involves developing and commercialising a series of technologies derived from Singapore's Agency for Science, Technology and Research (A*STAR)
Invitrocue was first founded in 2012 to commercialise proprietary 3D cell culture technology developed by Professor Hanry Yu and colleagues at A*STAR's Institute of Bioengineering and Nanotechnology in Singapore. The technology has since been successfully developed into a commercial offering of in vitro liver models for drug toxicology testing. We have also developed a clinical service called Onco-PDO, leveraging Invitrocue's extensive expertise and know-how in 3D cell culture to grow patient-derived cancer cells in its proprietary scaffolds and other platforms to test them against a range of cancer therapies. These technologies are a key advance in the treatment of a range of cancers, and we are already working with a number of the world's leading pharmaceutical companies and clinical centres.
Invitrocue is headquartered in Singapore, with operations in Australia, China, Hong Kong and Germany, and is listed on Australian Securities Exchange under the ticker IVQ