News & Resources
Biotech Firm Shows The Way Onto The Global Stage
28 Jan 2016
The Business Times
By Claire Huang
SUCCESS stories in the Singapore life sciences sphere are few and far between, but InvitroCue, which targets profitability in seven years, could light the way for other homegrown biotechnology firms seeking to get on the global stage.
The biotech firm, a spin-off from the Agency for Science, Technology and Research (A*Star), helps drug-makers determine which vaccines, products or devices are safe to use in humans – even before tests are conducted to determine if they work.
The firm, founded by biotech entrepreneur Steven Fang and National University of Singapore physiology professor Hanry Yu, debuted on the Australian Securities Exchange (ASX) on Wednesday, just four years after its birth.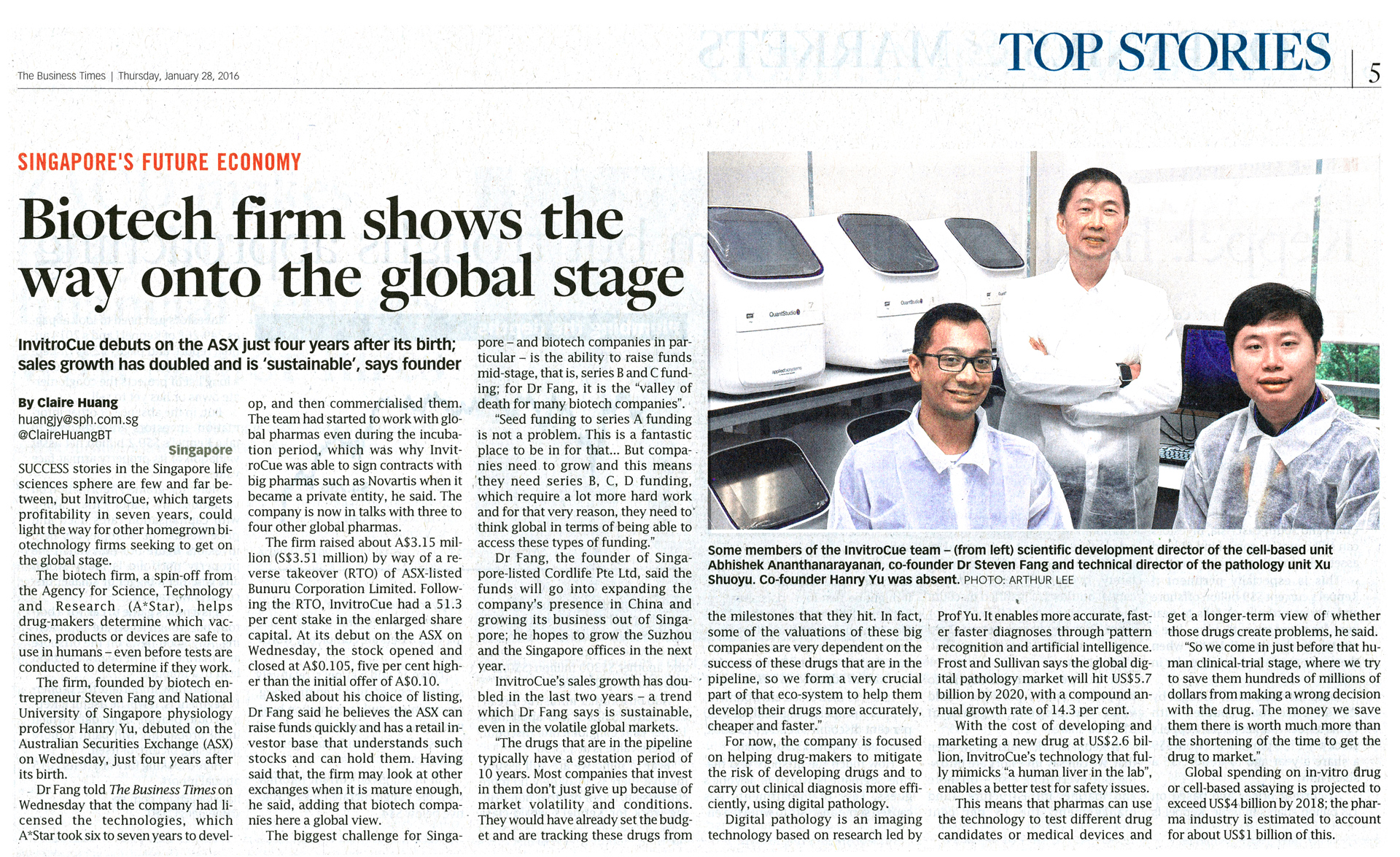 Sources:
http://www.iesingapore.gov.sg/Media-Centre/News/2016/1/Biotech-firm-shows-the-way-onto-the-global-stage